Purging All
Comments by: Odin Cary
Every now and then AutoCAD has something you just want to purge out but either you can't or to do it would take too much time.
Someone recently asked me how to purge or remove unwanted and unused layers that had been erroneously frozen in various viewports in the paperspace environment. If you freeze a current viewport layer that layer becomes viewport dependant and it cannot be removed unless you go to the responsible viewport(s) and unfreeze it (according to current viewport). It makes sense mathematically, even logically, but it should be an easy task to remove these layers. To solve this problem, I stumbled upon a routine that not only makes this scenario simple to deal with but numerous others that I have come across.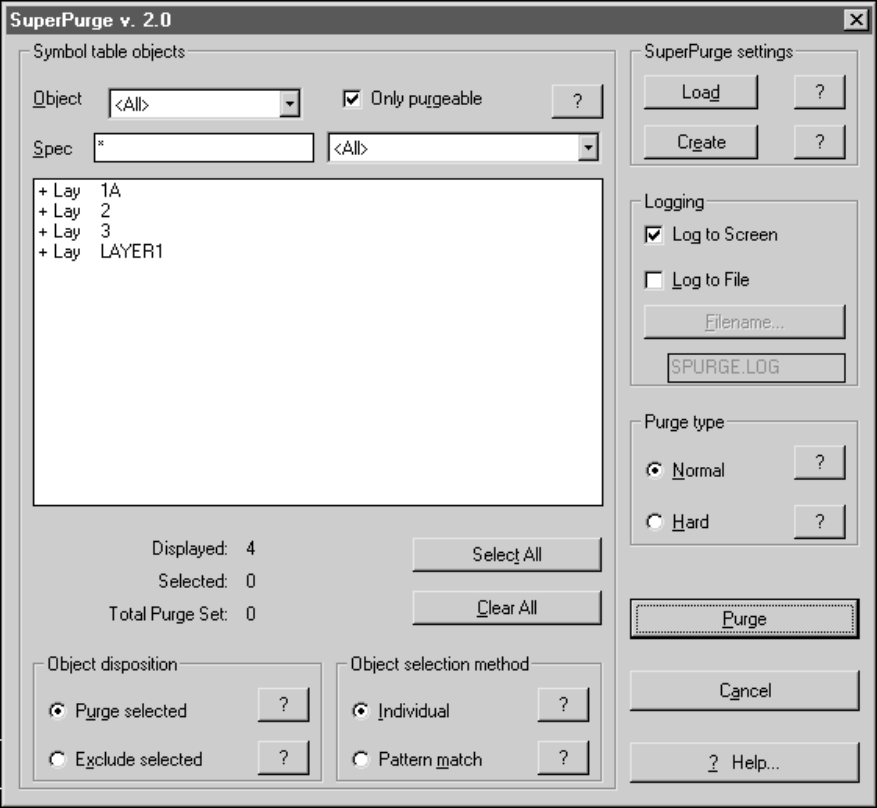 Check out SuperPurge [Version 2.01] Copyright 1997 ManuSoft Computer Services.
It's a shareware product (give them the $30) that could save you hours of time and headaches.
***************************************
**** ManuSoft Computer Services ****
**** P.O. Box 84 ****
**** Fredericksburg, OH 44627 ****
**** 330-695-5903 ****
**** http://www.manusoft.com ****
**** superpurge@manusoft.com ****
**** Compuserve ID: 71324,3252 ****
***************************************
You can also download it from Autodesk's CompuServe Bulletin Board in Library Files